United States District Court Judge James Ware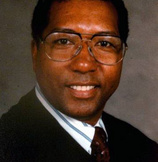 Free Public Archives
Why do I dislike United States District Court Judge James Ware?
In 2008, I began investigating the "death" of the "Naked Guy" Andrew Martinez. At the same time I was investigating Andrew's death, the following major incident took place over two thousand miles away (2,547.45 to be exact) in New York which was aired nationally: Esmin Green dies in the Psychiatric Emergency Room of the Kings County Hospital Center, New York City, New York.
In the case of Esmin Green, it became a world wide national story.
How is it that two similar cases both litigated in federal courts can be treated totally different? One case was settled for 1 Million dollars the other for 2 million dollars.
I believe there are more cases like Esmin Green and Andrew Martinez. All these cases eventually end up being litigated in our federal courts. The big question here is do our federal judges have a legal obligation to investigate? One judge investigated and impaneled a grand jury. The other judge who is from Santa Clara County.. did virtually nothing.. but cover up a crime. The question is why? I am here to help answer that earning question.