I want to see Judge Manley's financials.

Does he own stock in "Eli Lilly?"

W

ere free Samples handed out at the Conference?
Photo of Olbermann in May 2007- AP :Mark J. Terril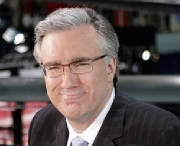 Photo of Olbermann in May 2007- AP :Mark J. Terrill, File.jp
Keith Olbermann, News Anchor for MSNBC, has been suspended for donating to three democratic candidates. One democratic candidate appeared on his show i.e. Raul Grijalva.
The President of MSMBC Phil Griffin has suspended Olbermann indefinitely. This is what he said "the undisclosed political donations by Keith Olbermann has raised clear ethical issues."
MSNBC's Punishing the network's biggest star, showed how little tolerance there is for hosts to make undisclosed political contributions while covering those political races.
What does this have to due with Judge Stephen Manley? In my ongoing investigation into the unethical dealings of Judge Stephen Manley, I found a brochure from a behavioral conference. The presenting partner - pharmaceutical mogul Eli Lilly who manufacturers the dangerous drug "zyprexa." Key note speaker "Judge Stephen Manley" who illegally forces "zyprexa" on his subjects.
Is there a clear ethical violation here? Is it legal for Judge Stephen Manley to be the keynote speaker at a conference really put on by Eli Lilly the drug that Judge Stephen Manley uses in his courts? Can a sitting judge be presented at a conference by a drug manufacturer? Who paid Judge Stephen Manley's expenses? What has Judge Stephen Manley stated in his "public records" of his earnings as a California sitting judge?
Please read further.. Eli Lilly as the presenting partner paid $5,000. There was only one presenting partner at the conference i.e. Eli Lilly. Please press below and see what a presenting partner does. Eli Lilly was responsible for presenting the keynote speaker "Judge Stephen Manley." Taking care of all the VIPs (Who were they? District Attorneys etc.. for the State of California) Why did this go unnoticed or under the wire? Well look who was our attorney general at the time? Jerry Brown. An attorney general who had not been practicing law for years and was not even a licensed attorney when he became our attorney general (i.e his credentials were not current when he was elected.) Connect the dots.


Just tap the photo below regarding what Eli Lilly did at the conference
.